Agile Testing Alliance is now hosting the 2nd Virtual Meetup on the coming weekend – 25th April 2020 from 2 PM onwards.
The meetup has great learning opportunity in the areas of Security testing, Test automation using Python and Selenium, DevOps – Ansible. If you are interested in learning more about any of these .. do not miss a chance to be a part of this wonderful Virtual Meetup.
Date : 25th April
Timing : 2:00 pm – 6:00 pm (IST – GMT +5:30)
Mode : Online
Registration: Click to Register for Virtual Meetup
Please note that the Virtual Meetup starts from 2 PM onwards, if you are in Europe you can still be a part of this meetup.
Please note that the meetup is free, there are cover charges which will be refunded 100% if you attend it. We have kept this so as to encourage serious registrations only.
Agenda for the #ATAVirtualMeetup2:
2:00 pm – 2:15 pm : ATA Introductions
2:15 pm – 2:45 pm : Welcome Address by Ritu Chowdhary, Principal, Quality Assurance Engineering, Fiserv
2:45 pm – 3:30 pm : Security Regression Testing using Zap by Sandeep Garud, Founder and Director at SpurQLabs
3:30 pm – 4:30 pm : Python Selenim Boot-up by Shreyas Waikar, Sr. Test Automation Engineer, Accenture.
4:30 pm – 5:30 pm : Ansible intricacies explained by Sumit Mundhada, Test Automation Lead, Vodafone
5:30 pm – 5:45 pm : Closing
Do join us and be part of Agile Testing Alliance (ATA) Global Community in our initiative of "Collaborative Community Learning".
Speakers details
We would like to thank all our speakers who have agreed to share their knowledge for this event. We would also like to thank our Sponsor BrioZing.
ATA is hosting DevOps++ Global Summit on 27th and 28th June. One of the largest virtual DevOps Conference.
#doppa2020 is one of the largest DevOps conference happening on 27th and 28th of June. Truly explorer tickets for USD 8/- are available till the supply lasts or 30th April whichever is earlier.
https://doppa2020.devopsppalliance.org/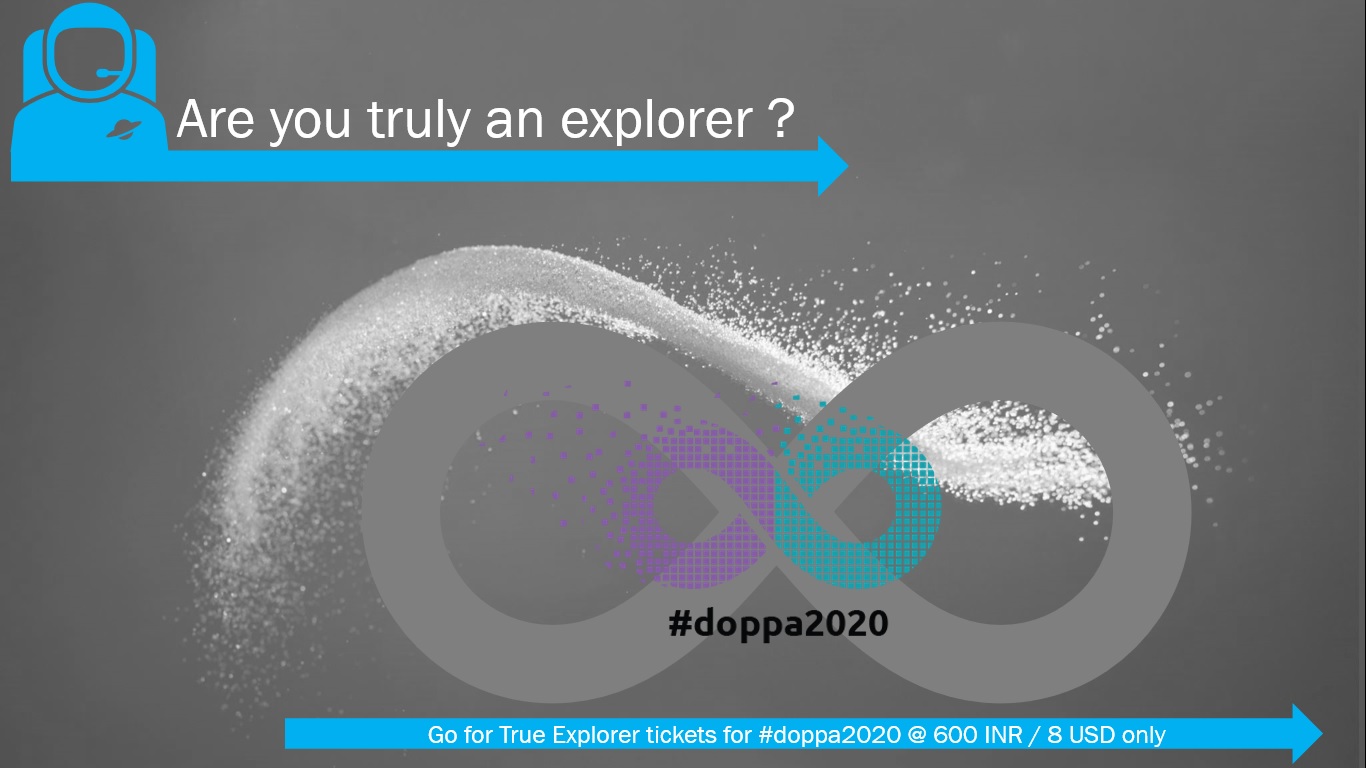 For upcoming events, please visit our ATAEvents.org Website