Agile Testing Alliance Automation Summit (ATAAS) is a National level Conference focussing on Future Of Engineering. It would feature real world experience and thought leadership in the areas of automation, automation testing, IoT, BigData, Analytics, Robotics.. anything that is the future of engineering. Agile Testing Alliance is organizing this first of the kind event in Vadodara, India. ATAAS wants all the professionals to enjoy this 1 day event not only for learnings but to network and meet the best in the automation world.
Conference will be focused on the following areas
1. IOT Automation
2. Test Automation Agile-way (QA)
3. Robotic Process Automation
Connected
Monitored
Analyzed
Predicted
Optimized
With the slew of IoT and Big Data Science implementations currently underway It is impacting un-thought about areas and industries ranging from Aerospace and defense, manufacturing, oil and gas to power and Energy, Chemicals, automotive, Life sciences, Consumer goods and Electronics. In-fact everything is getting into circle of automation. It starts at devices being connected then monitored, analyzed and then to predict things out of the information and bring to self improving optimized level. This can only happen if automation is pervasive. Automation Era!! Is here..
Technology has advanced so much that the boundaries between physical world (machines, devices, equipment's, plants) and digital world has become one. The systems are interconnected and intelligent and are able to support activities across the entire value chain. Automation is the key differentiator in this entire value chain.
From connected to monitored world to ANALYZED, PREDICTABLE and OPTIMIZED world automation is necessary.
| | |
| --- | --- |
| 08:30 - 09:30 | Registration |
| 09:30 - 09:45 | Introduction - Aditya Garg |
| 09:50 - 10:50 | Key note - Disciplined Agile Delivery - Scott Ambler |
| 10:50 - 11:05 | Tea Break |
| 11:05 - 11:40 | Bridging the Gap between Business and Technology using BDD (Behavior Driven Development) Amol Pradhan |
| 11:45 - 12:15 | Big Data - Hadoop and MapReduce - new age tools for aid to testing and QA Aditya Garg |
| 12:20 - 01:00 | "How I got Mobility with Fitnesse and Cucumber salad..". Ashish Mishra |
| 01:00 - 02:00 | Lunch Break |
| 02:00 - 02:15 | Introduction to Automation Anywhere Joy Gnanamony |
| 02:20 - 03:50 | Workshop on: Robotic Process Automation Muin Pirzada |
| 03:55 - 04:15 | Performance Testing in the IoT world Rajat Taheem |
| 04:15 - 04:30 | Tea Break |
| 04:30 - 05:15 | Advantages of Data Visualization in Big Data Analytics Himanshu Smart, Santosh Srivastava |
| 05:20 - 05:50 | GUIDABLE INCLUSIONS - The crux of mobile testing Shivram Mani, Brijesh Deb |
| 05:50 - 06:00 | Closing Remarks and Felicitations Ashish Mishra |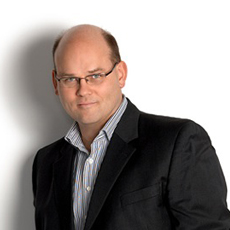 Scott W. Ambler is the Senior Consulting Partner of Scott Ambler + Associates, working with organizations around the world to help them to improve their software processes. He provides training, coaching, and mentoring in disciplined agile and lean strategies at both the project and organizational level. Scott is the founder of the Agile Modeling (AM), Agile Data (AD), Disciplined Agile (DA), and Enterprise Unified Process (EUP) methodologies. He is the (co-)author of several books, including Disciplined Agile Delivery, Refactoring Databases, Agile Modeling, Agile Database Techniques, The Object Primer 3rd Ed., and The Enterprise Unified Process. Scott blogs about DAD at DisciplinedAgileDelivery.com. Scott is also a Founding Member of the Disciplined Agile Consortium (DAC), the certification body for disciplined agile. He can be reached at scott@scottambler.com.
Scott W. Ambler
Talk: Keynote session on Disciplined Agile Delivery
Muin is one of the senior members of the sales organization at Automation Anywhere. He's been associated with the company since the last five years and has not just been a witness to the evolution of the Robotics Process Automation industry from the Business process automation era to the imminent cognitive RPA age but also played a role in this change by being a part of the Automation Anywhere sales team. He currently manages sales of the company's products and services for a specific line of business. Besides managing the inside sales, he also manages support functions essential to sales force productivity. He works as a primary liaison between Sales and other functions like Services, Marketing, Engineering and Finance& accounting. Before Automation Anywhere, Muin worked in Egypt and helped market-leading client organizations in the Egyptian and Levant market tackle their business problems with a focus on location planning and analysis as a Business Analyst for a leading local Business Advisory firm. Muin is a Computer Science graduate from the Visvesvaraya Technological University and currently lives in Baroda, India.
Muin Pirzada
Workshop on: Robotic Process Automation
In its recent report "Disruptive technologies: Advances that will transform life, business, and the global economy," McKinsey identifies 12 technologies that will transform the world in the next 5 years. Remote Process Automation (RPA) ranked second, just behind the Internet of Things.
RPA is the application of technology to process transactions, manipulate data, trigger responses and communicate with other digital systems – tasks that when done by humans are prone to error and inefficiency. RPA promises to deliver significant value, but before that value can be realized those technologists, managers and business process outsourcing organizations ultimately charged with implementing RPA for their organizations or customers need to become well-versed in its RPA's benefits.
This highly practical workshop provides an introduction to Robotic Process Automation using a mixture of group discussion, presentations, practical demonstrations and exercises. From these activities, the participants will learn:
· What RPA is and how it compares with other automation initiatives
· How RPA actually works in practice
· How to undertake an effective business review to establish your readiness for RPA and where it might add value ·
· How to identify what processes to automate.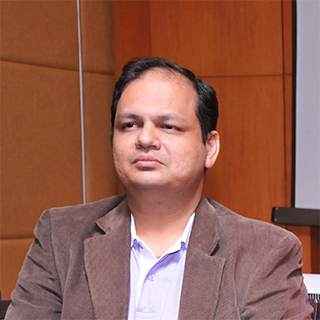 Aditya has over 19 years of IT experience and he has been a test architect and principal consultant excelling in designing, strategizing and architecting manual and automation testing solutions. His primary focus has been in the area of establishing and leading testing center of excellence and practices, managing large IT projects, undertaking testing process studies using Six Sigma, CMMi and TMM models, proposing QA solutions, performance engineering and architecture reviews, designing automation frameworks, exploring open source test automation tools/frameworks and Business development.
Aditya Garg
Talk: Big Data – Hadoop and MapReduce – new age tools for aid to testing and QA
BigData with its slew of technologies and terms has been the most talked about area in last couple of years. This has evolved in Big Data Science, Analytics and now on the IoT and automation side. There is a need for testers and QA team to not only get used to this new age digital transformation area but at the same time embrace the technology to their own advantage. We have experimented and successfully used Big Data Technologies – Hadoop and MapReduce for a recent testing engagement. The actual application was implemented using classic technologies like CentOS and C++. Testing team implemented Hadoop and MapReduce to help in quick turnaround for the testing. We would like to showcase the entire case study on how the tools and technologies came in handy for a High Frequency Trading (HFT) application and had we not implemented the same what would we have missed. We would also share the entire CentOS/Hadoop/MapReduce VM with the participants. This would require the attendees to bring their own laptop with at least 4GB RAM (Available) so that they do some hands on exercises that we would like to share.
In his more than 14 years of experience in the field of BFSI and ITES sector Himanshu has provided MIS Reporting to CXO's of companies like Goldman Sachs, Thomson Reuters, ABN Amro Bank to name a few. He is experienced in implementing BPA globally across multiple industry verticals. His early realization of the importance of Big Data Visualization and adoption of it has helped him assist many companies see BI in a different light.
Santosh has more than seven years of experience in data transformation and insight visualization in helping companies across geographies implement business intelligence and data driven reporting solutions. He is experienced in deploying automated solutions globally across different industry verticals. He is an astute leader with passion to transform the business through understanding the pain areas and recommending high value automated solutions to the key stakeholders through visualization & decision making tools.
Himanshu Smart & Santosh Srivastava
Talk: Big Data Analytics – Data Visualization
There are a significant amount of challenges in the industry to process and visualize large amount of data. Interestingly, stakeholders still believe a lot on data visualization on real-time basis is quite important to take decisions which are data driven and help decision makers taking important business decisions. Through the session, I will cover the overview of reporting, data visualization, tools and helping participants to take smart decisions. As part of the session, I will demo the automation process using tools, internet technology, web services and database engines to visualize aggregated and meaningful decisions.
Nearly 11 years of Industrial IT Exp. Bachelor's Degree in Information Technology & various certifications including tool, language, process, etc. Responsible for creating & aligning experts to Skill-Matrix. Active participant of various conferences across the globe. Major contributor for creating 'Organizational Assets' of L&T Infotech ltd including IP, Approaches, Processes, etc. Won several accolades for his various contributions towards project delivery, innovation cell, etc.
Rajat Taheem
Talk: Performance testing in the IoT world
In the day and age when all devices are interconnected with each other there are numerous challenges. We need to be able to identify the various bottlenecks and establish bechmarks for the devices talking to each other. Also, how fast or slow the devices are when they interact with each other. Also, it is seen that there is not enough time for resting or tuning. Also, we need to be able to find out the right set of test data that we would need for the tests. It is also seen as hat typically testers are involved very late in the game but when there are numerous devices talking to each other it's vital to start early. Through this session we will look at the various challenges in the IoT world with regards to performance testingand how we got around the challenges.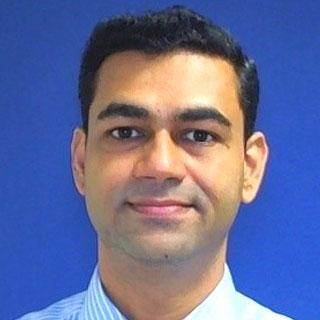 Head of Agile Transformation APAC Group, Chair of Barclays Community / Barclays Capital. Amol Pradhan is Head of Agile Transformation across Barclays APAC group. He is responsible for APAC (Japan, Hong Kong, India and Singapore) Enterprise Agility transformation across Investment Bank, Personal Corporate Banking, and Retail Bank to set strategy to enable Agile culture transformation and accelerate pace of business value delivery. He is also voluntarily and passionately chairing Barclays Agile Community of Practice (COP) since 2012 across 14 countries and 2500+ members, to break silos, grow and promote Agility for effective and collaborative practices to enhance customer value.
Amol Pradhan
Talk: Bridging the gap between Business and Technology using Behaviour Driven Development (BDD)
"Behaviour" is a more useful word than "test". BDD has grown to encompass the wider picture of agile analysis and automated acceptance testing. – Dan North, Creator of BDD. Speaker will be sharing his personal experience of how Behaviour Driven Development (BDD) helped to build the right product through genuine collaboration between Business and Technology teams.
Ashish has over 19 years of experience in software testing, development, corporate training and public domain training. Over the period he has worked on number of projects as Account Manager, Test Manager, Programmer and Tester. His core expertise lies in Manual Testing, Test Automation and Test Management. He has been an early adopter of Selenium and has been able not only provide successful implementations using Selenium but also help in its propagation.
Ashish Mishra
Talk: "How I got Mobility with Fitnesse and Cucumber salad..".
Shivram has been an principal consultant and test architect excelling in Automation Strategy and Project management (Manual and Automation). Shivram has done many trainings at corporate level, testing workshops, organized DoJo events and is passionate about technology. Shivram has excellent experience in Delivery Ownership, Stakeholder reporting, Metrics reporting, Daily Plan, Effort Estimation, Test Plan and Risk & Scope, Metrics, Process Improvement, Operations – UAT-QA Collaboration model, Knowledge Management, People Management, Vendor Management. Shivram has worked on following domains - Investment Banking – Structured Products and Options, Order Management (OMS), Trade Reporting Cycle, Payment Types – SWIFT, Electronic Trading Technologies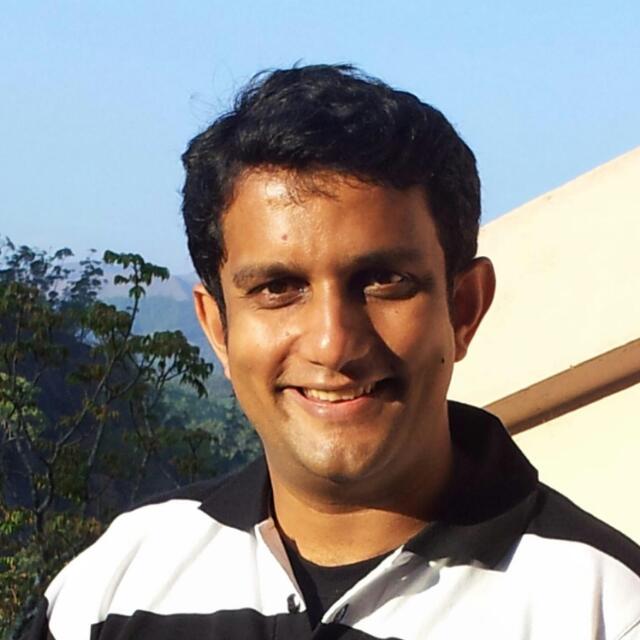 Brijesh Deb has more than 15 years of experience in the software testing. He has been responsible for establishing Test Engineering Practice rather than a Testing Practice. Brijesh has worked on multiple roles from a tester to a test engineer. Being mobile savvy helped him follow his heart in doing mobile testing. Apart from mobility, he has experience working on various domains like SEO, CRM, Storage, Education and more. Being an Agilist at heart, Brijesh has been responsible for establishing Agile Testing practices in the companies he has worked for.
Shivram Mani & Brijesh Deb
Talk: GUIDABLE INCLUSIONS – The crux of mobile testing
A mobile app for every small aspect in our life is the in thing today. Be it talking to your family millions of miles away or simply clicking a picture and letting the whole world know in a matter of few seconds "how good a photographer you are!", there is an app for everything.Business rely on these apps to build brand value, to spread their wings farther and most importantly, to make their customer's life easy. While, these apps are a great way for the customers to interact with the businesses, it is extremely annoying to the customers when these apps do not function the way they are supposed to. Testing these apps becomes extremely important before of in most cases even after the customer has started using the app. GUIDABLE INCLUSIONS is not just a mnemonic but a framework which lets you explore your app in the best possible way giving you results which you would have normally missed. It helps you look beyond the UI aspect or as they say the "look and feel" of the app and notice how your apps react in response to the way you interact with them or vice versa.
This session dives deeper into the following,
G – Gestures
U – User Scenarios and Usability
I – Integration
D – Devices and Platforms
B – Browsers
L – Location
E – Efficiency
I – Interrupts
N – Notifications
C – Compliance
L – Localization
U – Updates
S – Synchronization
I – Interaction
O – Orientation
N – Network
S – Security