About ATAGG
Agile Testing Alliance Global Gathering (ATAGG) is a first of it's kind annual conference specifically focused on "practical agile & agile testing"!!
Most of the conferences in the Agile world focus only on Agile as a new belief system or Scrum as a framework. However, literally no conference has focussed on agile engineering and testing practices!! Agile Testing Alliance is pioneering in exploring an all round, global, independent view on such daunting "practical" questions through it's Global Gathering. Agile Testing Alliance Global Gathering is a one of its kind conference having 2 tracks dedicated for hands-on sessions called "dojos" along with experts coming from across the globe, sharing their experiences and expert advice on these practical agile testing scenarios and questions.
Winners
Jayashree Sandeep Patil
Synerzip India Pvt. Ltd
Mandar Gokarn
Tieto Software Technologies
Gautam Narayanan
McFayden Solutions
Narendar Reddy Gaddam
Schneider Eectric
K Chandra Mohan
Speridian Technologies
| Companies | Participation | Points Tally |
| --- | --- | --- |
| L&T Infotech | 31 | 31 |
| Mcfadyen | 6 | 16 |
| Schneider Electric | 5 | 10 |
| Siemens | 2 | 7 |
| Synerzip | 2 | 7 |
| AriveGuru | 1 | 6 |
| Emerson Innovation Center Pune | 1 | 6 |
| Tieto Software Technologies | 1 | 6 |
| Vserv | 6 | 6 |
| HCL | 5 | 5 |
| SAP | 5 | 5 |
| CMC Limited | 3 | 3 |
| Cognizant | 3 | 3 |
| IGATE | 3 | 3 |
Workshop
Ashish Mishra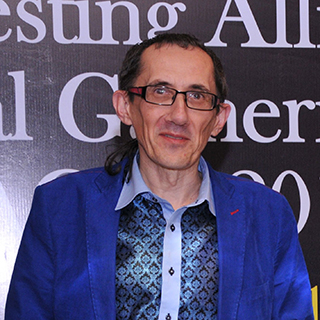 Schalk Cronjé
What is CP-AAT?
CP-AAT stands for "Certified Practitioner –AutomationAgile Testing" certification prepared and honored by "Agile Testing Alliance" & "University Teknologi Malaysia(UTM)".CP-MAT is the prerequisite for this next level of certification called CP-AAT. Alternatively you should be having at least 3years of relevant experience in Testing and at least one year in an Agile project.The course is applicable for all roles and not just "testers". Knowledge, experience & certification is consciously designed to focus on "agile testing" and noton "agile testers".
How is it useful?
CP-AAT prepares you for utilizing automation effectively in anagile project. It helps you realize the tester's role in planning and strategizing for Test Automation in an agile project.It gives you insight into the cost-benefit analysis, the opportunities and risks and the Agile team approaches to let the test-first strategy drive the quality goals of the projects. The course covers ATDD and TDD in an hands-on fashion using pairing techniques of XP.It also covers the real-life challenges that a tester would face while applying the strategies. All the concepts are driven using the case studies and actual test automation tasks involved in any live agile projects. The course introduces you to the automation tools such as JUnit, FitNesse and Selenium.
Ashish Mishra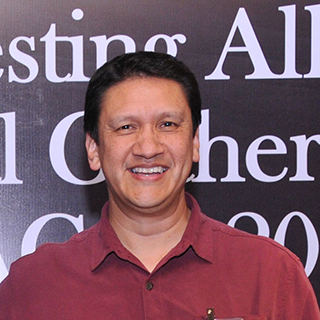 Masa K Maeda
What is CP-SAT?
CP-SAT stands for "Certified Professional – Selenium Automation Testing" certification prepared and honored by "Agile Testing Alliance" & "University Teknologi Malaysia (UTM)". Having basic knowledge of Java Programming and Manual Testing is the only prerequisite for this training.
The course is applicable for all roles and not just "testers". Knowledge, experience & certification is consciously designed to focus on "agile testing" and not on "agile testers".
How is it useful?
CP-SAT is designed to train agile professionals with the basics of testing web applications using Selenium leading to advanced topics. You can build, enhance, and maintain scripts in the Eclipse IDE Editor and port Selenese scripts to execution in RC and Selenium 2.x (WebDriver). The training is combination of theory as well as hands-on execution of scripts using the features of Selenium with ample time given to practice until you have mastered the concepts. The Selenium IDE plug-in builds effective and resilient test scripts using a wide variety of current programming languages. The focus is on the practical application of Selenium to resolve common web automated testing challenges. This course focuses on Selenium IDE with RC/Selenium 2.x configuration and execution related concepts using JUnit and TestNG. There is an extensive coverage on Selenium Reporting mechanism, Data Driven Testing, getting started Grid concepts, Continuous Integration (CI) with Jenkins/Ant.
Schedule
High-collaboration dynamics for better test design – Masa K Maeda
Testing in Agile: Anti Patterns and Remedies – Krishna Kumar
Designing Agile Test Strategy for Mobile Apps – Parimala Hariprasad
Is your code Toggled?!? – Devi Sridharan & Siddhartha Deshpande
Digesting Cucumber Salad – Praveen Shivashankar
Non-Functional Testing In Agile – S R V Subrahmaniam
Agile With High Touch – Ratish Wahie
Building Agility: Psychological Dimensions – Arunkumar Khannur
#beyondEstimates For Agile Testers – Schalk Cronjé
Robot Framework: Lord of the Rings – Asheesh M
User Story Writing & Estimation For Testers – Mahesh Varadharajan
Speakers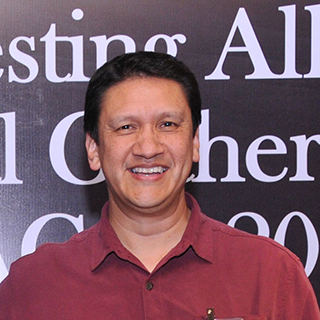 Masa Kevin Maeda, Founder and CEO of Valueinnova LLC, an Agile Project Management mentoring, coaching, consulting and training company based in Silicon Valley, and with of Offices in 4 countries. With 25 years of solid experience, he is the creator of Lean Value Innovation; a Senior consultant for the Agile Project Management practice of the Cutter Consortium in Boston Massachusetts; and teacher of Value Innovation at the University of California at Berkeley extension. Masa has provided lean-agile services to customers from Fortune100 to Startups in 12 countries in diverse industries such as Financial, Software development, IT, Airline, Telecommunications, Health, Online services, and Education. An active member of the Lean and Agile communities has given key notes and presentations at numerous conferences worldwide. He has diverse credentials on Lean, Agile, Kanban, Scum, and Innovation Games.
Masa is currently writing a book on Lean Value Innovation and co-authoring a book on Agile PMBOK.
Previously, Masa was founding group member of the Lean Kanban University and one of its first accredited Kanban coaches/trainers (His company, Valueinnova LLC, was a founding Charter Member of LKU). He was an associate of David J. Anderson, the creator of the Kanban Method. Masa was founding team member at four successful startups in Silicon Valley and at three of them created High Caliber Quality Assurance organizations that pioneered techniques, some of them still at the cutting edge these days. He did R&D at Apple Inc. in Cupertino California, USA, and at Justsystems Corp in Tokushima, Japan.
Masa lives in Silicon Valley, California, USA and travels continually around the world to work with customers, provide training, and give keynotes and presentations.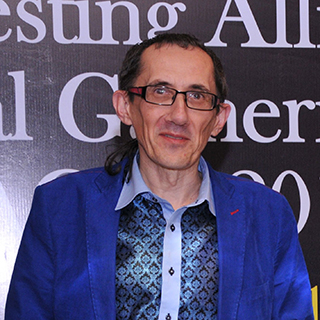 Schalk Cronjé's, experience in the software industry spans three decades and has spoken and taught on various software delivery techniques in the UK, USA, India and South Africa.
He has been an early adopter of test-driven design and development at all levels of testings and has applied TDD in many programming languages and on various platforms. One specific library he can recall is still in daily usage and is used in scanning millions of emails world-wide, yet the customer defect rate is less than one per year, all which can be attributed to TDD. He has been responsible for many a complex product roll-outs where continuous integration and continuous deployment have been the key. He does not consider TDD to be a useful technique, but the absolute key to competitive and agile delivery in this age of globalization.
He believes that both software engineering and craftsmanship is important for the industry and that both disciplines should be taught to achieve holism in technology delivery. He also understands that there is a strong relationship between the modern software techniques that are used and the signature skills of people and these should be aligned for effective delivery. He holds two engineering degrees and an MBA in technology management.
Ashish has over 19 years of experience in software testing, development, corporate training and public domain training. Over the period he has worked on number of projects as Account Manager, Test Manager, Programmer and Tester. His core expertise lies in Manual Testing, Test Automation and Test Management. He has been an early adopter of Selenium and has been able not only provide successful implementations using Selenium but also help in its propagation.
https://twitter.com/ash1shm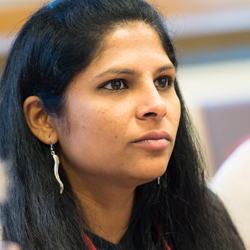 Parimala Hariprasad spent her youth studying people and philosophy. By the time she got to work, she was able to put those learnings to help train skilled testers. She has worked as a tester for close to 12 years in domains like CRM, Security, e-Commerce and Healthcare. Her expertise lies in test coaching, test delivery excellence and creating great teams which ultimately fired her as the teams became self-sufficient. She has experienced the transition from Web to Mobile and emphasizes the need for Design Thinking in testing.
She frequently rants on her blog, Curious Tester. She tweets at @CuriousTester and can be found on LinkedIn. She currently serves as Delivery Director at PASS Technologies.
Siddhartha started his career as a Tool Developer and was involved in development of in-house automation test frameworks. He was also main contributor for in-house tools that focused on cross-browser automation testing & test data management. Worked in various technologies like Java, Ruby, Selenium, C Sharp, coded-UI.
Currently working as a Quality Analyst at Thoughtworks. He is passionate about exploring technologies & tools. And he aspires to be a technologist in future.
Subrahmaniam is a Principal Consultant at Altimetrik. He is an Agile transformation consultant with 17+ years in software industry, nearly half of that leading / coaching Agile teams. Has been part of enterprise-wide Lean-Agile adoption initiatives, focusing on organizational change management, process definition and evangelizing technical practices. He is also a SAFe Program Consultant (SPC) – Coached multiple SAFe Agile Release Trains (ART) & conducted Scaled Agilist (SA) training.
https://twitter.com/srv_subbu
Praveen is a Technical Consultant at Daon Inc., in the field of Biometrics. He has worked on some of the niche biometric projects of the world including one of the most ambitious projects of India – AADHAAR. Praveen holds an M.S degree in Electrical Engineering, from Wichita State University, Kansas USA.
He is also currently the Chairman of the Development Committee of YogaKshema Rehabilitation & Wellness Center in India and also one of its Trustees. Through YogaKshema, Praveen conducts workshops on ANTs (Automatic Negative Thoughts), Mind Training, Stress Management and Mindful Living.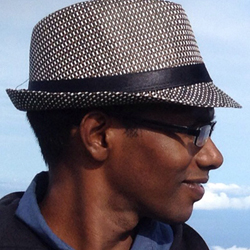 Krishna Kumar started his career 10 years ago as a Software tester, of which the last 5+ years has been with ThoughtWorks Technologies. He has worked on a variety of technologies including Java, Ruby, C#, QTP, Selenium, WebDriver, Sharepoint.
And domains including Email, Travel, Retail, Payments, Cloud Engineering etc. His consulting experience includes consulting with banks and stock exchange to name a few.
Devi Sridharan started her career as Automation Engineer, and currently associated with LinkedIn. She has quiet a bit of exposure to the agile methodologies. She is passionate about exploring new technologies & tools. Test automation has been her favorite so far.

She has tried her hands on responsive test automation, Infrastructure automation in addition to functional test automation. With 4+ years experience, she is still exploring testing to its fullest.
Having graduated from IIT Delhi and having worked in the IT industry for over 15 years, Ratish's true passion lies in helping people internalise skills which help them grow to their full potential. He believes that the seeds of greatness are within every individual – sometimes they need someone to help them nurture the same.

He is now a full time soft skills trainer, a coach and a business owner – inspiring and leading others in a meaningful direction. His trainings are more of a hands-on practical display, using role plays, case studies, videos etc. to help people imbibe soft skills and gain confidence in dealing effectively with people and problems.
Arunkumar Khannur, with 28+ years of experience in IT Industry, is an evolved IT Professional who is having expertise in Software Testing, Process Management and Improvement, Project Management, Internationally reputed Software Testing Guru, India's Noted Software Testing Authority, and Author. He played a crucial role He is also an ISO- TickIT Lead Auditor (IRCA Certified, SGS UK) Author.

He provides advisory, consulting, and training services in India, China, Russia, Thailand, Singapore, Vietnam, Sri Lanka, Argentina, Malaysia, Indonesia, Slovenia, and also, to UNIDO – United Nations Industrial Development Organization. At present, he is Chairman and CEO of ISQT Process and Consulting Services Pvt. Ltd., Bangalore.
Mahesh Varadharajan is an Agile transformation consultant with 7+ years in software industry, nearly 5 years in leading and coaching Agile teams. He has been part of enterprise-wide Agile adoption initiatives, focusing on organizational change management, process definition, scaling agile and evangelizing mindset and cultural change.
Mahesh is currently working with Cognizant Technology Solutions (CTS) as an Agile Consultant based out of Chennai. Mahesh has a Cross-domain IT expertise coaching Fortune 500 companies across projects in BFSI, Telecom & Automotive businesses to optimize their solution delivery.
Event Photos
Mövenpick Hotel & Spa Bangalore
5 Star Luxury Business Hotel.
115 HMT Road, Near BEL Circle
Gokula Extension
Bangalore - 560054
Tel : +91 80 43 00 1044
Fax : +91 80 43 00 1010
https://www.moevenpick-hotels.com
Citrus Hotels Bengaluru
Survey # 80/2 | Marathahalli -
Sarjapur Outer Ring Road Bellandur,
Bangalore - 560103
Tel : +91 80 49020202
Fax : +91 80 49020200
https://bangalore.citrushotels.com